Parcel delivery from UK to Romania and return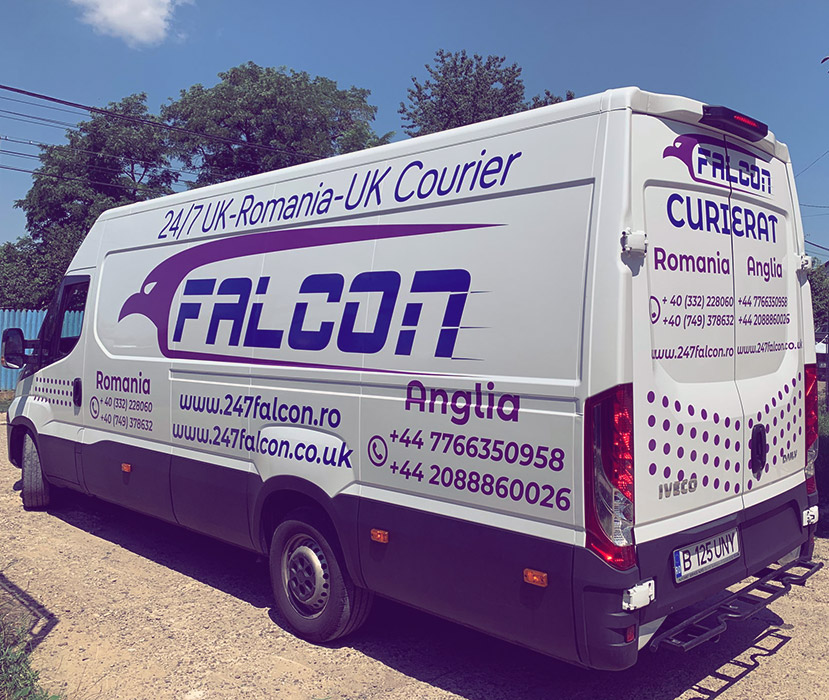 Falcon is offering parcel delivery from UK to Romania and return services with pick-up/drop-off from the customer's address, in the Door-to-Door system.
Whether you send or receive packages from family, friends, or business partners, with the Falcon delivery service your packages will arrive on time and safely at your destination.
We offer a convenient solution accessible to all consumers at the highest standards!
The packages on the route England – Romania – England have a delivery term between 5 – 7 working days.
For easy handling and to avoid damage to packages, the maximum weight limit is 25 kilograms per package. Anything that exceeds this weight will be placed in another package.
The payment for the parcel service can be made at the time of sending the package or by the recipient.
Choose Falcon for standard shipping services – small or large parcels from England to Romania and return. With us, you can carry envelopes, boxes up to 25 kg in size, pallets with goods or special products (electronics, appliances, bicycles, motorcycles, musical instruments, furniture, etc.).
Please note that the parcel delivery from UK to Romania and return via Falcon may not contain CIGARETTES or any other tobacco products, alcohol, weapons, drugs, or substances prohibited by law. Falcon Courier reserves the right to check the contents of each package and to confiscate prohibited products!

For additional information regarding the parcel delivery service please contact one of our consultants by phone!